WordPress Hosting & Design
Nu Interactive Media is a web design and development agency located in New York City that offers top-notch WordPress hosting and design services. With a team of highly skilled professionals, they work with clients to create custom WordPress websites that are tailored to their specific needs.
Boost Your Online Presence Today
Our WordPress hosting service provides clients with fast and reliable website performance, ensuring their site is always running smoothly. We employ the latest technology and security measures to keep our clients' websites safe and secure from potential threats.
We understand the importance of having a fast and reliable website. That's why we utilize Redis and Cloudflare caching services to ensure that our clients' websites are lightning-fast and perform at their best.
We also offer SEO-optimized hosting services to ensure our clients' websites are fully optimized for search engines like Google.
Integrating your 3CX phone system with your WordPress site and live chat can significantly enhance your business's communication capabilities. Our WordPress hosting service provides seamless integration with 3CX phone systems, enabling you to handle calls directly from your website.
Our team of experienced designers works closely with our clients to understand their brand identity and create custom WordPress themes that reflect their unique style and personality. We use the latest design trends and best practices to create themes that are not only visually appealing but also highly functional and user-friendly.
Reach More Customers With Our Targeted SEO Services
Donec rutrum congue leo eget malesuada. Donec sollicitudin molestie malesuada. Quisque velit nisi, pretium ut lacinia in, elementum id enim.
Our team of SEO experts uses the latest techniques and tools to identify areas for improvement in website structure, content, and other factors that impact search engine rankings. We then work with our clients to develop and implement a customized SEO strategy that is designed to achieve their specific online goals.
Expanding Your Customer Experiences Using AI
Nu Interactive Media, located in New York City, is at the forefront of utilizing AI tools like ChatGPT, Human Pals, and more to create a customized experience that rivals competitors. With these cutting-edge technologies, we can deliver a highly personalized experience to our clients, offering them a unique and engaging website that sets them apart from the competition.
Our team of experts works with clients to understand their specific needs and preferences, using AI tools like ChatGPT to develop a deep understanding of their brand and target audience. This allows us to create custom content, messaging, and design elements tailored to each client's unique needs and preferences.
In addition to ChatGPT, we also use other AI tools like Human Pals to create chatbots and other interactive features that provide a personalized experience for users. Using these tools, we can create a dynamic and engaging user experience that keeps users returning to our client's websites.
By using AI tools like ChatGPT and Human Pals, we can stay ahead of the competition and deliver a truly customized experience that meets our clients' unique needs and preferences. Our team of experts stays up-to-date with the latest technologies and trends, so we can continue to deliver high-quality services that help our clients achieve their online goals.
How Does Your Website Stack Up?
Your website is the key to your online presence – it is how customers find you and how you find new customers. It is the face of your business, and first impressions are everything. You want a website that reflects your brand perfectly and accurately portrays your message to viewers. It should be easy to navigate, visually appealing, and informative. Your website must be not only aesthetically pleasing but also functional. Clark-Ritchotte Communications provides all customers with tools on how to explore how customers are using their site with Heatmaps, Session Recordings, and useful analytics.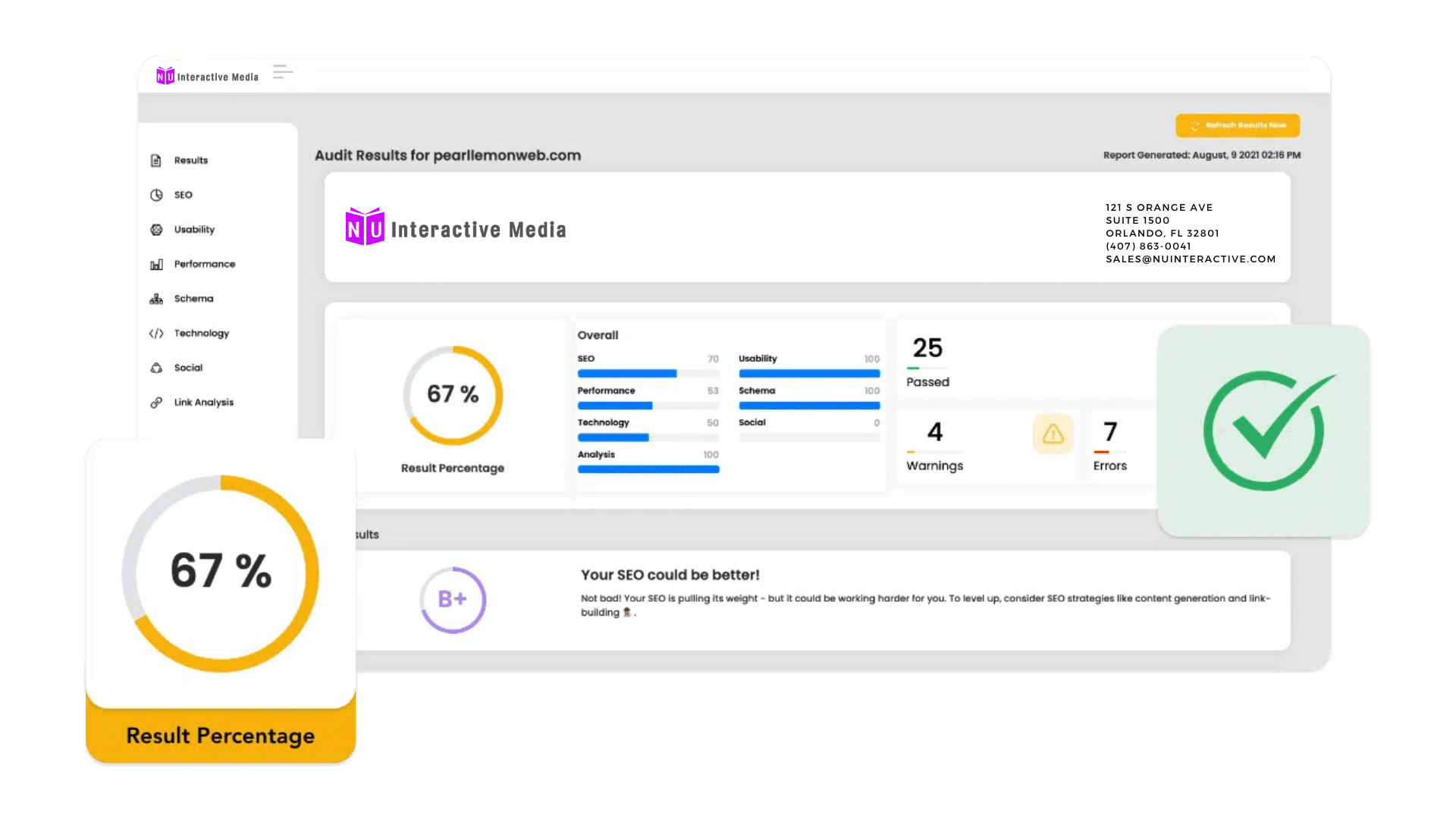 Check to see what your website Score is below.